When it's time to sell a home, we all dream of a flawlessly executed transaction where everything goes smoothly and ends with a win-win for you and the buyer. Here are seven tips to help make that happen—and avoid surprise expenses along the way…
1. Repair Your Home First

Making repairs to your home before you sell not only makes it more appealing to buyers, but it can also help you avoid the additional costs that can result from the buyer's inspection. Disclosing any repairs that still need to be made will help you move smoothly to closing and avoid problems that could otherwise kill the deal. Consider conducting a pre-listing inspection to make sure everything is out in the open before you sell.
2. Make Sure Your Price is Right

The key to selling your home quickly is to find the right buyers. To find the right buyers, your home must be correctly priced. I use a Comparative Market Analysis (CMA)—a thorough, data-backed examination of your home and how it compares to other listings in your area—to accurately price your home. Without an agent's CMA, it's easy for your home to be listed at the wrong price.
Avoid Overpricing: Overpricing your home will attract the wrong buyers because you will force your home into competition with other listings that are fundamentally superior or have more to offer. When comparing other homes to yours, buyers will focus on the discrepancies and the features your home lacks. Overpricing will often cause homes to sit on the market for extended periods of time and become less appealing to buyers.
Avoid Underpricing:

Under competitive market conditions, intentionally underpricing a home is a common strategy to attract buyer attention with the goal of starting a bidding war to drive the price of the home up. However, several things must go correctly for this to happen. In all other cases, underpricing your home reflects a lack of knowledge about where its market value fits into the fabric of current local market conditions and can leave you, the seller, unsatisfied with the price your home ultimately fetches.
3. Invest In Staging & Professional Photography
First impressions matter when selling a home. The vast majority of buyers are searching online and taking virtual tours of homes they're interested in. As such, it's well worth the time and money to hire a high-quality photographer and I always provide this for my sellers. The right photography can make all the difference in the minds of buyers.
Home staging is also a critical element for getting the most value for a home and selling it quickly. You can even DIY if you have the time and modern decor. It's also the perfect time to inspect your home for any minor or cosmetic repairs that can be addressed quickly. An aesthetically pleasing home will attract more eyes, and any edge you can give your home over competing listings may be just the ticket to getting it sold.
4. Keep Your Emotions in Check

Selling your home is an act of learning how to let it go. Once you know you're ready to sell, you'll need to be able to look at it with an objective eye. This will allow you to approach decisions from a neutral standpoint and work towards what is best for the sale of the home. Having clear judgement will also help you get through the negotiating process and steer yourself toward a smooth closing. Stepping back can be tough, but a good agent will always be happy to give you guidance and help you keep perspective.
5. Wait Until You're Ready

It may be tempting to rush your listing to take advantage of local market conditions, but waiting until you have all your ducks in a row will make life so much easier. Knowing when to sell your home is a mixture of being financially prepared, having the right agent, and understanding how your home fits into the current local market landscape. Once you're ready, here are some tips on timing the market.
6. Use an Agent



…and I'm not just saying it because I'm an agent! Selling a home "For Sale By Owner" (FSBO) can save on commission fees, but is a complex and risky process that can easily lead to serious costs. An agent will help you front marketing costs, provide sound advice to help you avoid legal trouble, and ultimately shoulder some of the liability for the transaction. Being represented by an experienced professional will help you avoid mistakes during the offer process, negotiations, and closing that could otherwise be costly or jeopardize the sale. It's no wonder that a vast majority of sellers choose to work with an agent.
7. Be Willing to Negotiate
Approaching buyers' offers with an open mind will ensure you don't miss any opportunities. Before the offers start to come in, it's important to work with your agent to understand your expectations and strategize which terms and contingencies you're willing to negotiate on. That way, you can quickly identify the right offer when it comes along. Showing a willingness to work with buyers will also keep them engaged and make sure you don't leave potential deals on the table.
---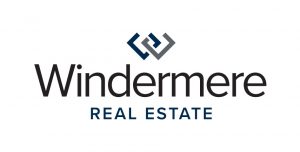 © Copyright 2023 Windermere Mercer Island.
Adapted from articles that originally appeared on the Windermere blog, November 22, 2021 & April 7, 2021, by Sandy Dodge.